Pune to Mumbai Cab
Are you looking for safe, Ac and low cost Pune to Mumbai cab? We provide Pune to Mumbai taxi, which includes the pick from anyplace in Pune including Pune Airport and drop off to Mumbai City. We give instant confirmation and flexibility to book cab services 24x7. Our Pune to Mumbai cab is the most ideal choice for explorers who might want to travel from Pune to Mumbai or Mumbai to Pune Taxi.
Our Pune to Mumbai Cab service would effortlessly pick you and drop you at your preferred location in Mumbai. It will be a dedicated taxi for you. Pune to Mumbai one way vehicle rental package is planned in such a manner, so that customer could avail more advantages by paying one-way or two way drop off charges. So why wait anymore, pick up the pace, you are only a few steps away to get this deal. You can also get deal if you book Pune to Shirdi Taxi or Pune to Mahabaleshwar Taxi
Pune to Mumbai Airport Cab
You can book online Pune to Mumbai airport Cab and browse a range of AC 4-seater hatchbacks cabs to 7-seater vans. Avail our door-to-door convenient cab from Pune to Mumbai airport service. Our cab service in Pune offers a variety of taxi services from Pune to Mumbai airport at moderate costs.
Take your journey with our clean, comfortable, and disinfected Pune to Mumbai airport cab. Now no more lines or sitting tight for cab - with our Pune to Mumbai Taxi get on-time Pick up drop off service, enjoy a problem free and safe ride experience. Book now and avail our Pune to Mumbai international airport taxi service at affordable prices.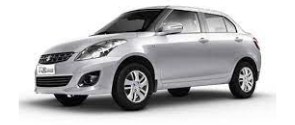 Sedan Cabs
Toyota Etos, Dzire, Hyundai Xcent or Similar

AC:

2 Bags

Capacity:

4 Passenger

Limit:

250Km | 12 Hrs

(Price Excluded Toll-Tax & Parking)
Book Taxi
SUV Cabs
Mahindra Marazzo, Ertiga, Mahindra Xylo

AC:

5 Bags

Capacity:

6 Passenger

Limit:

300Km | 12 Hrs

(Price Excluded Toll-Tax & Parking)
Book Taxi
SUV Premium Cabs
Toyota Innova or Innova Crysta or Simila

AC:

5 Bags

Capacity:

6 Passenger

Limit:

300Km | 12 Hrs

(Price Excluded Toll-Tax & Parking)
Book Taxi
Important Note-
kilometer will be calculated from your First Pickup Location.
FREE Pick & Drop. Additional Pickup & drop Charges will be Rs.300.
There are no waiting charges up to first 30 minutes. After 30Min.Waiting Charges will be RS.120 per hour.
AC will be switched off in Hilly Areas.
Balance Amount needs to be paid at the beginning of the journey.
Terms and Conditions
One way limit is 148 Km. (After 148 KM, Extra Charges Will be Rs.11/Km, Rs,12/Km, Rs.13Km)
12 % GST is Applicable on Billing Amount.
Toll-Tax & Parking Charges are Excluded.
Why Choose Cabs from Pune to Mumbai Tour?
Your cab from Pune to Mumbai booking will be without any hassle, our charging is totally straightforward you just pay for what you see.
We understand that plans can change and our policy for Car rental in Pune is - we demand no cancellation charges by any means.
Benefit of hiring Pune taxi cabs from Pune to Mumbai is - We value our considerate chauffeurs, on-time service, and presence across other urban cities in India.
Pay for the trips in advance for a prepaid cab service from Pune to Mumbai or in real cash when the trip ends.
Book Pune to Mumbai Cab Online with Pune Taxi Cabs
Pune Taxi cabs taxis offer a book online Pune to Mumbai cabs at a reasonable cost. 'Book online at the best cost and ahead of time to get offers. 'Book one way, multicity, road trip, package trips and a lot more for Pune to Mumbai with Pune Taxi cabs. Some of the ways to travel from Pune to Mumbai are travel by train, flight or individual taxi.
Making a trip from Pune to Mumbai by cab is the most comfortable and speediest alternative for travelling short distances (150-300km) option. When you are booking a cab from Pune to Mumbai, you should book at least 5-10 days ahead of time to get the least expensive rates. This enables us to have the opportunity to find you a taxi generally appropriate for your travel needs.
Pune to Mumbai Cab Fare
We offer 50% off in cab fare from Pune to Mumbai with with doorstep service. You can pick any AC cab from our range of clean and quality cars that suits your budget plan and necessity and get the best deals on taxis in Pune. For short outings, you can pick a one-way cab Pune to Mumbai for a comfortable and compact hatchback, for example, Indica. On the off chance that you are going with a group of people, Pune to Mumbai Innova would be an ideal choice. Our Pune to Mumbai taxi charges are moderate and you can get the best deal for the package you pick.
Pune Taxi cabs are committed to keeping Pune to Mumbai cab fare as basic and clear as could reasonably be expected. Along these lines, we give one price to your Pune to Mumbai taxi which covers a predefined most extreme kilometre and maximum days. Along these lines, you know forthright how much it will cost you and plan your budget well. The costs are dynamic and straightforward and give a win-win deal for both you and our joined forces taxi service suppliers. You can pick a vehicle according to your preference.
Best Pune to Mumbai Taxi service
Pune Taxi cabs focused around being and remaining as India's best Pune to Mumbai taxi service provider for inter-city or outstation cab hire with a driver. We are the best taxi service for car hire from Pune to Mumbai. Pune Taxi cabs are commonly the least expensive in many districts as we keep our edges low and we keep our quality high by guarantee that our taxis and suppliers are reviewed routinely. The taxi operators do have proper licenses and documents to meet our quality. We additionally give training to our drivers. However, in particular, Pune Taxi cabs strives to be the best with our support and customers assistance.
Types of Pune to Mumbai cab service
Punetaxicabs.com is a car rental company. We provide different Pune to Mumbai cab facilities according to your needs. If you are looking for Pune to Mumbai taxi services, then you can hire a taxi from Pune Taxi cabs for the following
Pune to Mumbai Cab Road Trip
You can cover this distance in just 3 hours by travelling in our safe and secure Pune to Mumbai cab. You will go through Lohagad Fort, Kune cascades, and Visapur Fort during this Pune to Mumbai road trip cab. You can enjoy a beautiful drive through the ghats on one of the nation's most modern expressways.
Pune to Mumbai one way cab
If you are interested in Pune to Mumbai one-way cab, the Pune Taxi cabs also provide you Pune to Mumbai one-way taxi service from Pune to Mumbai at almost half the rate of the same taxi from Pune to Mumbai and back
Pune to Mumbai tour package
Pune Taxi cabs offer completely customized Pune to Mumbai tour Packages include one-day trips, multi-day packages from Pune to Mumbai according to your needs. Visit our page for complete information about our vehicle rental offering. You can likewise call our customer care number mentioned above to avail exciting discounts limits and occasional offers on your customized package deals.
Cheap cab from Pune to Mumbai
We aim to offer excellent and convenient support to our clients by providing cheap cabs from Pune to Mumbai. After observing the number of commuters travelling going among Mumbai and Pune every day is thinking that it's hard to find a Pune to Mumbai cheap cab within their budget plan. Pune Taxi Cabs organization is providing Luxury, Semi-Luxury, and Economy Class cab service from Pune to Mumbai.
Rent a Car from Pune to Mumbai
Pune Taxi cabs take pride in being one of the largest operators of Outstation & Local car rental service agency based in Pune. You can rent a car from Pune to Mumbai, Mumbai to Pune, Mumbai airport pick up and drop, Pune airport pickup and drop, etc. We have the lowest rates for Pune Mumbai cabs with satisfying services. If you are looking to hire a car from Pune to Mumbai then call us today.
Best Locations in Mumbai to Visit
1. Marine Drive
Generally, around 25 kilometres from Central Mumbai, Marine Drive is absolute soother to your eyes. This spot never rests and is a basic spot for film shootings crediting its charming panorama and wonderful vibe.
2. Gateway of India
One of the most outlined notorious sculptures of the nation, Gateway Of India is figured to be a substance of the most elevated chronicled significance and a symbol of the nation's greatness. It is one of the most intriguing and famous spots in Mumbai.
3. Essel World
Who can deny going to an amusement park? One is never too old for an exciting extraordinary fun park like the Essel World. It has set up a benchmark for the amusement parks in India, being the top-notch one in this industry.
4. Kanheri Caves
The Kanheri Caves are a group of caverns and rock-cut landmarks It is one of the most visited places in Mumbai. It is a verifiable spot and if you love landmarks, at that point, you can visit this spot.
5. Bandra- Worli Sea Link
The Bandra-Worli Sea Link is a cable-stayed bridge. It interfaces the Western Suburbs of Mumbai with Worli in South Mumbai. A very beautiful place to visit in Mumbai